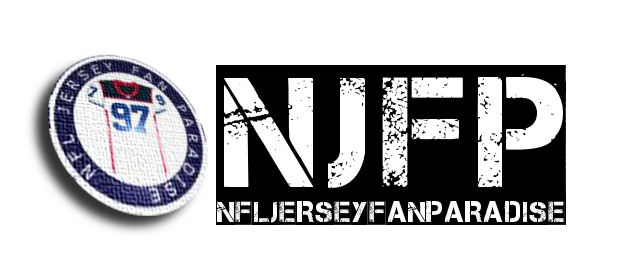 NJFP Jerseys for sale and special offers
Here I'll be offering jerseys and related items from my own personal collection. The jerseys, on the whole, will not be brand new, but this will be mentioned in the description.
All prices are in British pounds. I will ship overseas.
Other jerseys are offered for sale by our members in the forum, so check it out.
Click on the shop tab above to see what's currently available.
Washington Redskins tee
size Med

£10.00

Buffalo Bills Reebok Authentic road jersey
Size 50 (Lg- XL)

£45.00

Buffalo Bills Reebok Authentic road jersey
2001 Helmet tag customised to Willis MaGahee Size 48 (Med-Lg)

SOLD

Vintage Chicago Bears Champion Authentic jersey
Jim McMahon.
Size 48

SOLD

SOLD
This jersey has a flaw.
repair just below collar on the right.
Vintage Atlanta Falcons Anderson Champion replica jersey
Size L

£5.00

Denver Broncos long sleeve tee.
Size XL
Lovely t-shirt in team colours

£10.00


SOLD
Reebok Terrell Owens Buffalo Bills Alternate Premier jersey with 50th AFL anniversary patch.
Size Large
£35.00

SOLD
Vintage Jacksonville Jaguars Brunell Champion replica jersey
Size 44
£5.00
Low price jersey for a Brunell/Jagsfan



Vintage New Orleans Saints Everett jersey
Size M
£5.00
This is a customised replica jersey with twill numbers an letters, not the best job hence the price.


Vintage Buffalo Bills Sam Cowart home replica Nike jersey
Size M
SOLD




Chad Johnson Bengals Reebok Authentic jersey
Size 48
£55.00

Brett Favre Packers Reebok home Authentic jersey
Size 48
SOLD